Concord
Neighborhood

Center
Caring for families since 1875
Our Legacy is You!
Caring for Southside families since 1875.
Concord's History
In 1875, under the auspices of the American Turners, the first neighborhood center in Indiana opened at 17 W. Morris Street. The Jewish Welfare Federation began using the building for its programming in 1914 and the organization became the Communal Center Association shortly after. In the mid-1910s, the Communal Center joined the Community Chest, a partnership with the United Way that endures still. The modern "Concord" center was formed in 1954, and its leadership purchased the building on W. Morris. In the early 1980s, Concord's board began construction and design of the present building on S. Meridian Street.
Interested in learning more? In 2014, anthropology students from IUPUI published a A Neighborhood of Saturdays, which chronicles our diverse and close-knit community.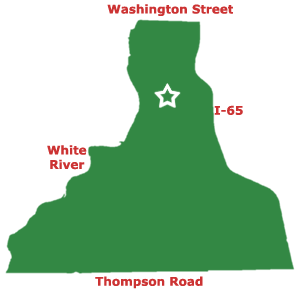 Our Mission
​
​"To provide opportunities that advance the education, health, well-being and independence for near-Southside families."
Our Vision
Concord Center Association, Inc. seeks to ensure that all southside neighbors can maintain their self-sufficiency and improve their quality of life. Concord helps people help themselves to a better way of life. Concord is recognized as the leading provider of needed social services to individuals and families on the near Southside. Quality services are provided in a cost-effective manner and in an environment of compassionate understanding. Concord is fiscally sound and utilizes strong financial management, aggressive funds development and sustainable cash reserves in fulfilling its mission.
​
Our Diversity Statement
Founded as a settlement house for German, and then Jewish, immigrant populations, Concord was built by the community, to welcome, support, and value all people. Concord served to help immigrant families assimilate into new lives on the near-Southside of Indianapolis. Our community has long valued, respected and embraced the new perspectives, cultures and unique characteristics of each person. Our founders had a vision, which endures today, because of their cohesiveness and ability to organize and thrive on the strengths of the entire community. In doing so, we have sustained a place for all to join together and belong. The founding values remain today, as Concord lives diversity and inclusion to effectively address the needs and foster the positive development of every person who walks through our doors.
Concord Neighborhood Center's 12.3 square mile catchment area is comprised of over 12 thousand households and 35 thousand people.
Our service boundaries are:
North: Washington Street
East: Interstate-65
South: Thompson Road
West: the White River
Concord's original location at 17 W. Morris St.
Concord Neighborhood Center is open weekdays from 6 a.m to 6 p.m.
​
In 2018, the agency will be closed in observance of the following holidays:
​
Monday, January 1, 2018 |

New Year's Day
Monday May 28, 2018 |

Memorial Day
Wednesday, July 4, 2018 |

Independence Day
**Child and youth programs are closed the entire week
of Independence Day (July 2-July 6, 2018)**
Monday, September 3, 2018 |

Labor Day
Thursday, November 22, 2018 |

Thanksgiving Day
Friday, November 23, 2018 |

Day after Thanksgiving
Monday, December 24, 2018 |

Christmas Eve
Tuesday, December 25, 2018 |

Christmas Day
Wednesday, December 26, 2018
​
​
​
​
​